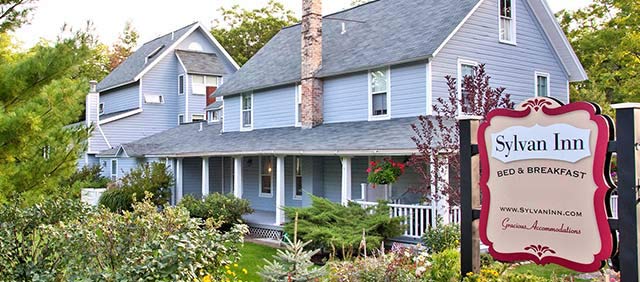 Welcome to the Sylvan Inn
Established in 1885, the Sylvan Inn is a beautifully restored bed and breakfast located in the heart of Glen Arbor, Michigan.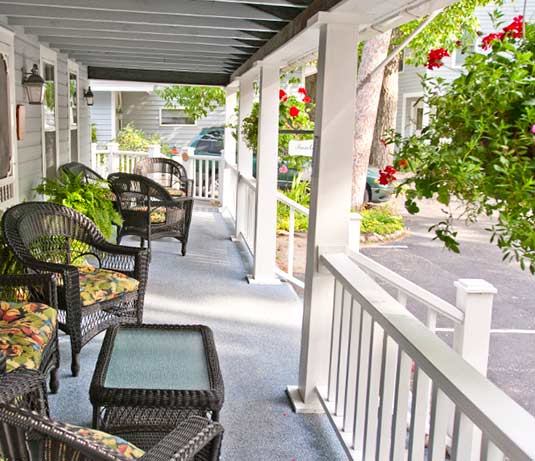 Accommodations
Enjoy the warm sun and natural surroundings from the comfort of an inviting rocker on our large porch and decks. Because of the Inn's location at the west end of town, guests can enjoy the quiet beauty yet… step off the veranda and leisurely stroll to restaurants, unique shops, art galleries, nature trails and the breathtaking beaches of Lake Michigan.
Enjoy Your Stay
Drive the M-22 scenic loop around the Leelanau Peninsula, passing through the numerous quaint towns, sandy beaches, and agriculture land with our vineyards, orchards and farms.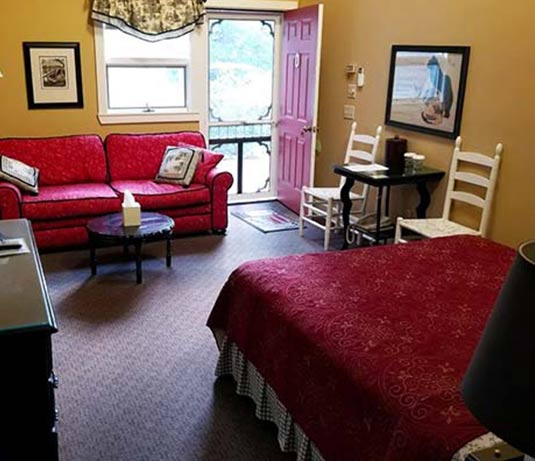 Great Place for Couples!
"Great place to stay in Glen Arbor. Located close to Sleeping Bear Sand Dunes, the inn has the perfect accommodations to relax after a day of hiking and exploring."
Breanne M.
Enchanting, Lovely, Relaxing
"…The Inn is beautiful with a very relaxing, "you are at home" vibe. The wrap around front porch, along with outdoor tables, invites you to sit, chill and take in the beauty of the area."
Valeriefields
Beautiful Town, Beautiful Inn
"We stayed in the skylight room #1. We enjoyed being at ground level and having a private bath. The room was nicely decorated, very comfortable and clean. The staff was very friendly and helpful."
Douglas M.
Top Rated Food & Drinks
Have a unique dining experience from some of Northern Michigan's top rated local restaurants, wineries, breweries, and cafes. There is something for everyone!
Unique Shopping
Explore unique local shops and purchase handcrafted Michigan products that you will not find anywhere else. Find that perfect gift to bring back home!
Local Attractions
Enjoy the country charm of Northern Michigan's beautiful surrounding areas and local attractions. From the Sleeping Bear Sand Dunes to Crystal River and everything in between.
Join our favored guest list
Enter your email to be the first to find out about special deals for your next visit to Northern Michigan.


6680 Western Ave
Glen Arbor, Michigan 49636
(231) 631-6781
Nestled in the tall pines in the center of Glen Arbor and the Leelanau Peninsula, comfortable and convenient accommodations await you. You'll find us just steps to the beach, galleries, restaurants and boutique shops in town.