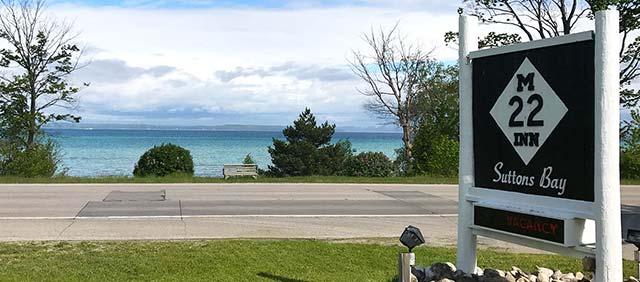 Welcome to the
M22 Inn –

Suttons Bay

Enjoy the "Up North" feel of the M22 Inn – Suttons Bay! Nestled on scenic M22, the Inn pairs rustic and quaint amenities with an easy drive to local shopping, restaurants, wineries/breweries, casinos, golf courses, parks, and beaches!
Enjoy Your Stay
Whether you're visiting for a weekend getaway, touring local wineries, or taking your family on your summer vacation – our inn suits seasonal travelers and area residents alike! Designed with Northern Michigan's beautiful setting in mind – our guest rooms are dog-friendly and boast a wide-range of amenities.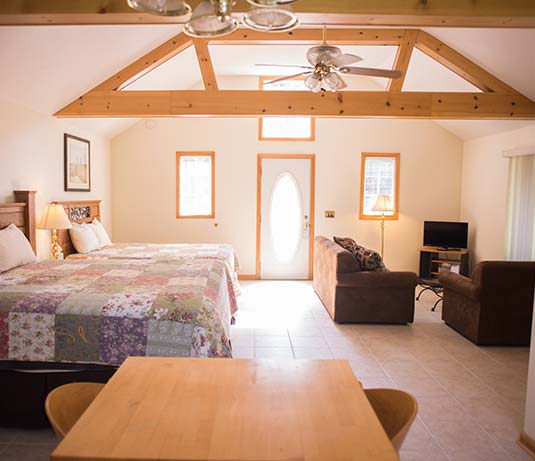 Perfect Anniversary Stay!
This is now under new management and the owner was wonderful! We stayed three nights and loved every minute.
Tammy C.
Very Clean & Plenty of Room
"The 2 Queen Bed room was very spacious. Very well stocked in the kitchenette. Both beds were very clean & comfortable."
LindafromMI
Enjoyed the Stay, Very Nice Place!
"Very reasonable rates for the location. We chose the least expensive room and it was just fine! Clean, smelled clean, lots of channels on the TV. Will stay here again for sure!
Gary K.
Amazing Food & Drinks
Enjoy a unique dining experience from some of Northern Michigan's top-rated local restaurants, wineries, breweries, and cafes. There's something for everyone!
Local Shops
Explore unique local shops and purchase handcrafted Michigan products that you will not find anywhere else. Find that perfect gift to bring back home!
Scenic Attractions
Enjoy the charm of Northern Michigan's beautiful surrounding areas and local attractions. From Sleeping Bear Sand Dunes to Crystal River & everything in between.
Join our favored guest list
Enter your email to be the first to find out about special deals for your next visit to Northern Michigan.


4290 S. West Bay Shore Dr.
Suttons Bay, Michigan 49682
(231) 271-6694
Conveniently located near Two K Farms, at the gateway to wine country, and a short drive to Hop Lot, local restaurants and shopping, beaches, golf courses, parks, casinos, and much, much more.